Temple visit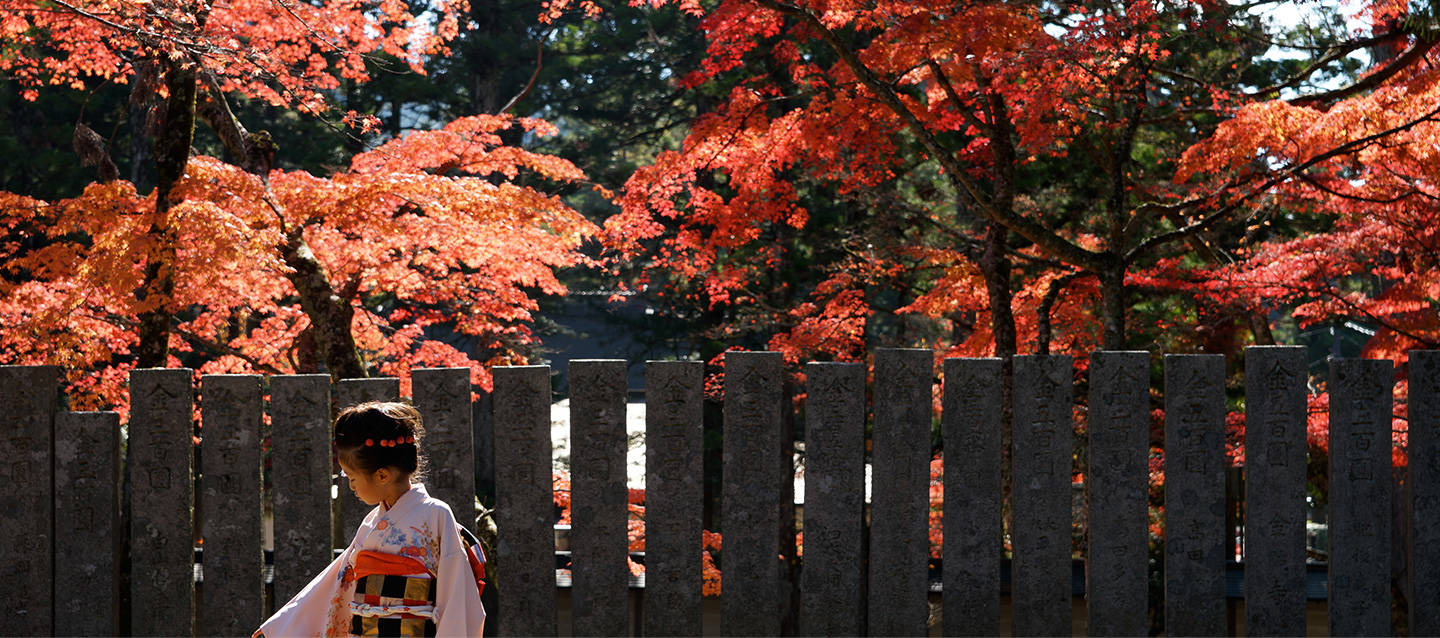 Visiting for the Shichi-Go-San holiday
The Miyashiro in the Garan welcomes visitors coming for Shichi-Go-San.
You will find the Miyashiro on the western side of the Danjo Garan, enshrouded by a quiet forest of cedar trees several hundreds of years old. For the 1,200 years since its founding, this site has enshrined Myojin-sama, the tutelary god who watches over Mount Koya.
For Shichi-Go-San, visitors can pay their respects at the front hall of the Miyashiro and pray for their children's health and growth. Do not hesitate to pay a visit.
Services held on

:

November 1-15 every year

Hours

:

9:00 AM to 3:00 PM (reservations required)

Length

:

Approx. 30 minutes

Offerings

:

\10,000 per child

Reception

:

Garan Offering Hall, Sohonzan Kongobu-ji

TEL

:

0736-56-3215

FAX

:

0736-56-2894
Child's first visit to its tutelary diety
The Miyashiro in the Garan also offers services for children's first vists to their tutelary dieties.
Take this chance to announce the birth of your child.
Services are available year-round.